Remember this ceiling fan I mentioned a few months back??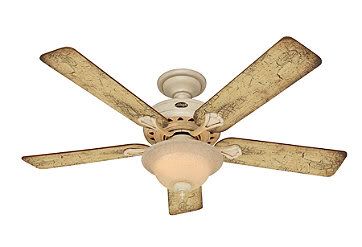 I was kicking around the idea of getting it but then my hubs says to me, "Why don't you paint the one we already have?"

Brilliant idea!! I LOVE to work with crackle paint! Thanks, Sweetheart!!! I swear he's turning into my own lil' David Bromstad.
Shhhh! But don't tell him that.
((giggle))

So here is the fan I plan on transforming.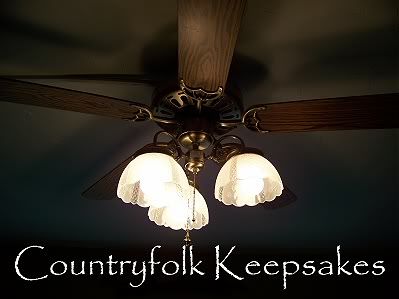 Actually, I much prefer the gaslight style light fixture on our ceiling fan anyway. YaY!!

When this horrible humidity subsides, it'll be a Cracklefest here at the ol' Countryfolk homestead.

I'll keep you posted.
:> )