It was time to say goodbye to Darla.

I knew something was terribly wrong when she had a grand mal seizure at 5:00am this morning.

She still had her appetite, but 2 hours later vomited up the small 1/4 cup of food. She was also looking thin. She dropped down to 17.5 lbs. She was always a sturdy 22lbs.

She played a little with Gracie this afternoon then hung her head as if she were in pain.

Then later this evening another grand mal. Unable to keep food down again. A third grand mal 2 hours later and we knew it was time. Her liver was failing and no amount of supplements or special diet would help her anymore. Seizure medication strains the liver even more, so that was out of the question.

As I sit here and type through all my tears I wonder what am I going to do without her? She was my furry best friend for 12 years. She was by my side for all of those 12 years too. Wherever I went, Darla was right behind me. Now she is gone.

Although I know in my heart it was the right thing to do, I'm struggling with some guilt. I know most who have to make this horrid decision about their dying, beloved pets do.

I am also worried about Gracie. She is alone now. They were best pals. When we brought her home Hannah didn't want anything to do with her, but Darla did. They bonded immediately.

My hubs is grateful she made it past my birthday. Having her still here was the best gift I could ever have. For that I am grateful.

I snapped this pic this afternoon. She was such a pretty girl.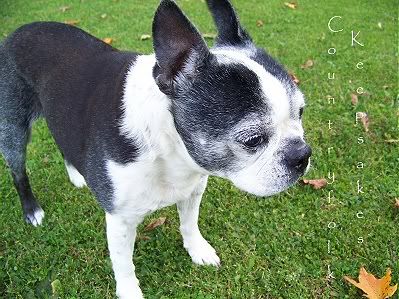 She was such a little dew drop when we brought her home.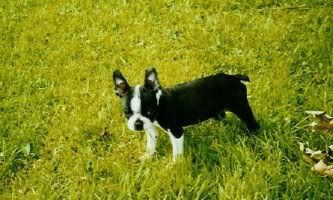 We're having her cremated. They will call when she's ready to come back home, where she belongs. I am comforted in knowing she and Hannah are able to pal around again.

But dear Lord, I miss her so!
♥