as I had the girls outside, I heard an odd sound. No, it wasn't Mr. Softee. (Heck, I wouldn't consider that an odd sound anyway)
This was a sporadic whooshing sound.

As the sound got closer, I saw it start to peek over the trees.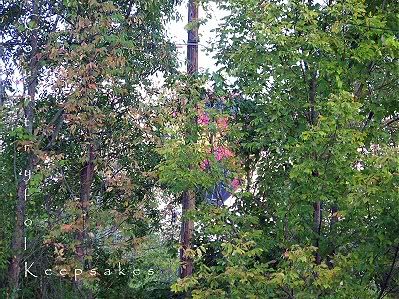 They flew right over our roof.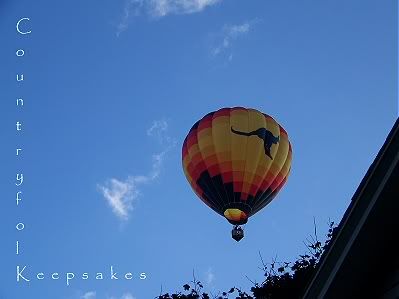 I could have handed them a cup of coffee.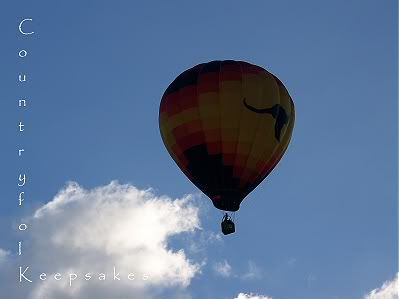 What a perfect morning for a balloon ride.
(But as for me, I prefer to keep my two hooves planted firmly on the ground)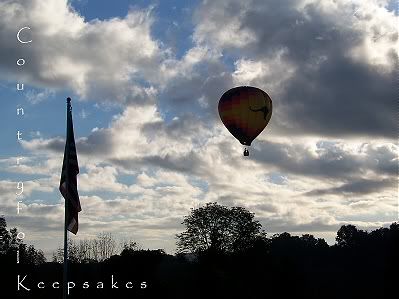 Happy Sunday.

:> )