Well, I still need to caulk the molding joints but heck as far as I'm concerned it's done.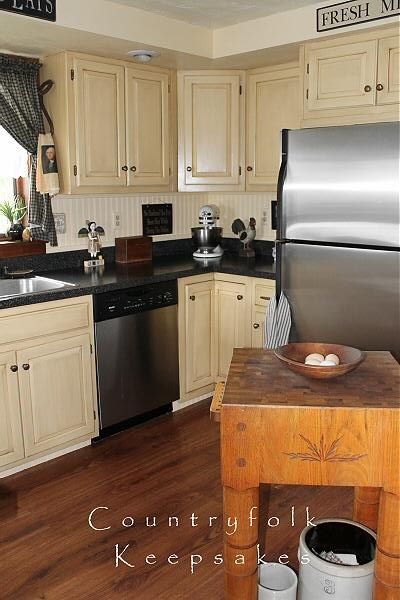 Everything went smoothly until it came to the molding. Man, I had a boatload little trouble with cutting the corner trim. My brain just couldn't wrap around the concept. Yes I know... 45 degree angle, I got it. But I was zipping through and ruining molding like nobody's business. At least I'll have plenty of picture frames to make. **giggle**
Finally my hubs had to step in and take over. Hmpf! I would have gotten it... eventually.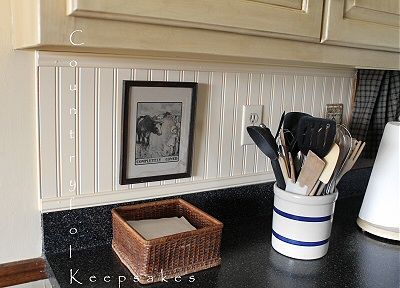 Here's a great lil' tip. To give the corners or ends of your beadboard a finished look, use a wood dowel. I think this is 1/4".
How simple is that? Fits in like a glove too. Once I caulk and touch it up with some paint, it will blend in beautifully.




My next project I'm dying to tackle is to cover my hideous, dated bi-fold doors that hide my washer and dryer.

Enjoy your Wednesday!

:> )