That's what my weekend consisted of.

Mama is still not recovered from the back surgery. On top of that, the surgeon prescribed a bad drug combo when she was in the hospital and she had a terrifying reaction to the two. But I won't get into it. Maybe someday.

Then I find out there is a recall on my old Jeep Liberty. This recall is enough to keep anyone from getting into their old Liberty ever again, myself included. You see there's a "possibility" the airbags could deploy for no apparent reason. How lovely.

So as I travel the 30 minute drive at 60 mph to visit my mama, the airbag could *poof* deploy ??
No need to worry about other drivers texting or talking on their cell phone to involve you in a crash. Heck no. All you need to worry about is your airbag unexpectedly deploying making you swerve into oncoming traffic. Or veering of the road ending in a fiery crash. Again, lovely.
So until I get my little recall postcard, I'll have to white knuckle it and pray nothing happens. Maybe I could duct tape it down? Heck, duct tape works on anything!

Lastly, I've been slowly working on my kitchen beadboard backsplash. I have no idea what the heck I'm doing but I'm pretty happy with the way it's coming along.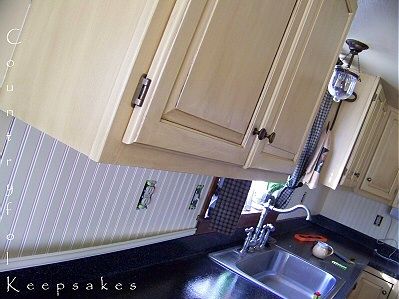 I painted it "Havana Cream" by Behr. I had painted the wood ceiling that color and I wanted to keep the color flow.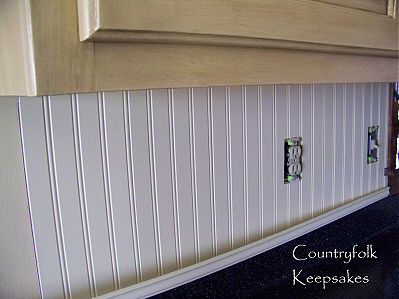 The scroll saw and band saw are my new best friends. They cut through the beadboard like butter.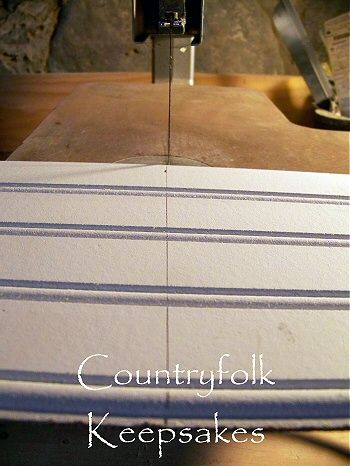 I'm still on the fence on how to attach the beadboard. Many use "Liquid Nails". But if I ever change my mind (and I tend to change my mind as often as I change my drawers), I may want to remove it. The "Liquid Nails" will destroy the sheetrock. What to do? What to do?
I guess I could just nail it on. But with this150 year old farmhouse, I'm convinced the studs are shaped like esses. **giggle**
I can never find one where I need one.

Oh and here's a great tip which many of you might already know.
If you do a paneling/beadboard project a great lil' doohickey is this. You use it to bring out your outlets and light switches so they're even with the beadboard.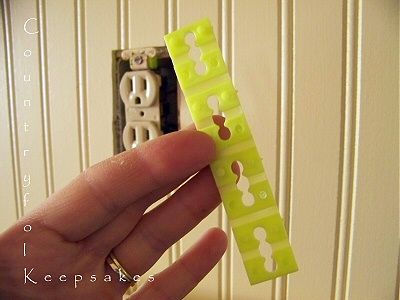 So that's it for this Monday.
I wonder if my arms and legs are long enough to drive from the back seat?? Hmmm....
Where's Stretch Armstrong when you need him?

:> )