I'm slowly getting the homestead decorated.
But it's rather difficult to get into the Christmas mood when it's 67 degrees outside... in Central New York... in December. WTHeck???
I bet Al Gore is doing the "Happy Dance."

C'mon, you know I can't resist poking fun at ol' Al. **snicker**


But I did manage to get some things done.

I enjoy spending Christmas with some of our great presidents.
Mr. Lincoln is one of them.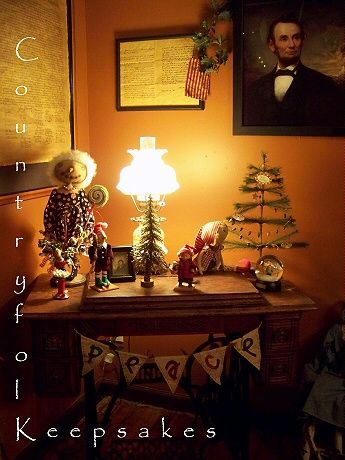 I couldn't bring myself to pack away Darla's stocking, so I placed hers and Hannah's at the base of their Christmas tree. ♥

It is now lil' Gracie's tree.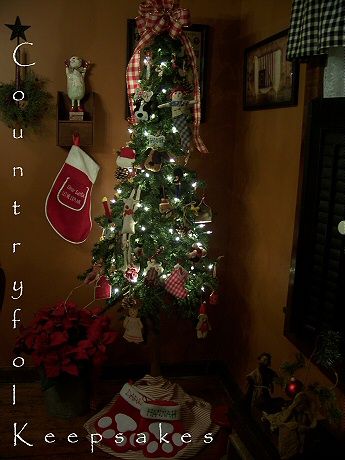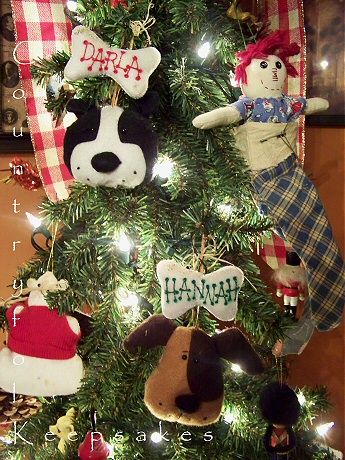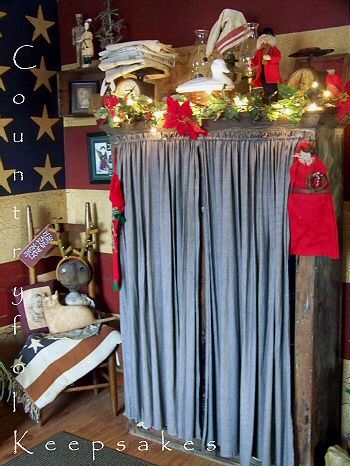 This carved Santa is one of my most precious Christmas pieces. My sweet hubs made him out of wood for me. He is very special.
♥
(So is the Santa)
♥




I've got the outside pretty much set. I plan to snap some photos in the next day or two.

I'll keep you posted.

Happy Tuesday evening!

:> )