BUT I CAN'T WAIT!!!!

Yesterday, my sweet hubs brought me (through a blizzard) to pick out my Christmas present!

Meet... Stella.
I tried to fade out my big Mardi Gras head next to her.
((giggle))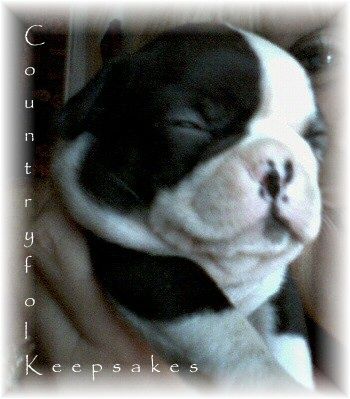 As soon as I picked her up, I knew she was the one! I'm totally smitten!!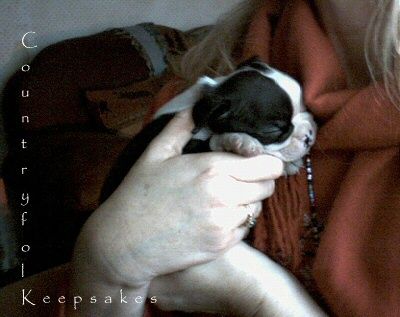 She is only a wee 4 weeks old, so we have to wait until January to bring her home.




YaY for puppy breath!!!!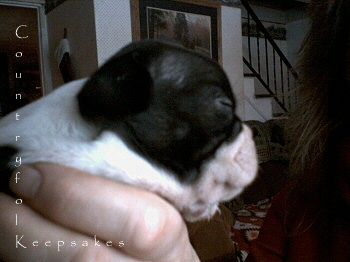 I asked her if she wanted to come live in the country with us and have an awesome doggy life.

She said, "Yes."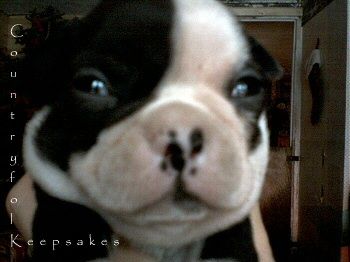 She then mentioned something about wanting to have her own blog.
Sigh.

I told her we'll have to wait and see.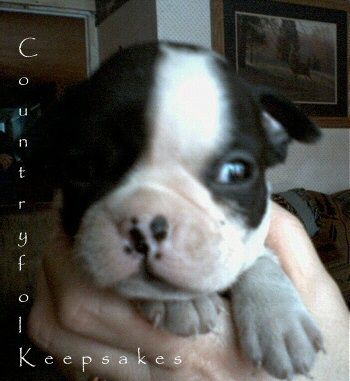 Many of you know how heavy my heart has been since we had to say goodbye to my precious Darla. I've had a tremendous void after her passing.
There is something so very special about the Boston Terrier breed. If you have one, you know exactly what I'm talking about.


I just hope Gracie will welcome her new baby sister with open paws and be a fantastic big sister like Darla was to her.

I am ready to move on. It feels right.
I know Darla approves.

♥

Wishing everyone a joyous, blessed Christmas!!!

:> )