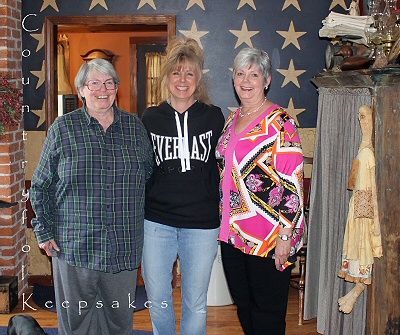 Yesterday, I was blessed enough to meet two dear sisters who also happen to be two dear internet friends!!

They've been on a road trip and made it a point to swing by the old Countryfolk homestead out here in the sticks! YaY me!

Peri drove across country from California then picked up Susan in Virginia. Stopped at a few historical places then headed north. I was hoping to meet Peg too, but she headed back to California a bit early. (Next time, Peg!) ♥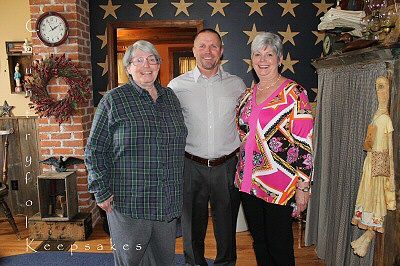 Marc was their driver. What a nice guy! He's a California native so driving out here in the rural Central New York countryside might have felt a bit like being in a "Wrong Turn" movie.
(I know, wrong state. But you get the idea.)
;> )

So I cooked up a batch of my Chicken Riggies, a loaf of homemade bread, topped it off with a chocolate pie for dessert and we all had a wonderful lunch together. Their next stop was the Baseball Hall of Fame in Cooperstown. A place that must be visited if you're ever in my area.

They also brought gifts! You all know I turn into a giddy, eight year old when I am presented with a gift! But I kept my composure.

I now have American Heritage coffee and authentic colonial chocolate from Colonial Williamburg!
Me + Coffee + Chocolate + American History = Heaven.
A historic Jamestowne tee shirt with part of a Captain John Smith quote:
"...he that will not worke shall not eate..."
If you'd like to know the whole quote, look it up and learn some American history.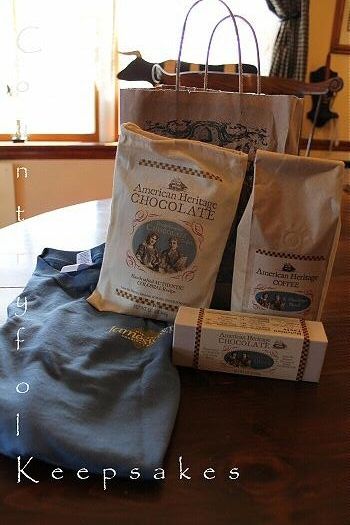 I also got a tricorn hat!!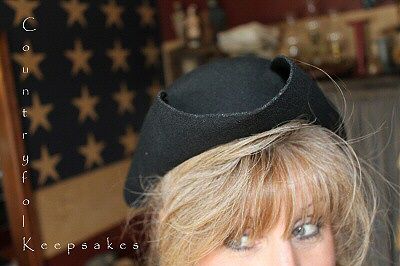 I think I'll wear it when I go grocery shopping on Friday.
Now where did I put my fife??


:> )