in the white jackets with the big butterfly net.

Remember last year when I had an A.D.D. moment while I was baking chocolate chip cookies?
I wondered what was underneath the blue carpeting in the den so I thought I would pull back a tiny piece of carpet to take a peek and I did this...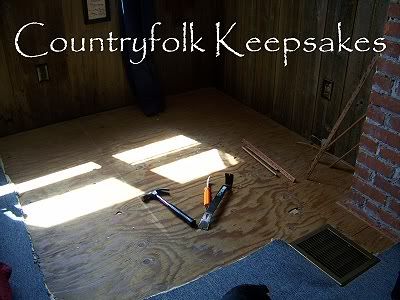 Well I kinda had another A.D.D. moment today. This time it was when I was painting one of my birdies.
Since I love the new light color I painted the upstairs hallway, I wondered how the living room would look in that color. Since we moved in, I've always painted it some shade of muted green.

Well... I thought I would dab a little, tiny bit of paint on the wall and...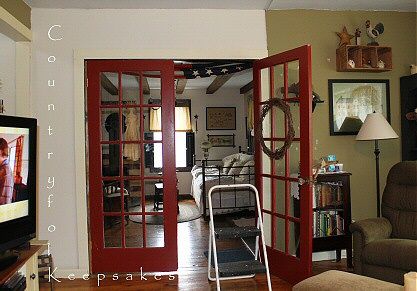 ((giggle))

I warned my hubs when he walked through the door that I did "something" in the living room. His exact words were, "Oh my God, what did you do now?!"

I'm pretty sure he was sizing me up for the perfect fit for my new straight jacket. I hope it comes in red. Red is my color.

Ummm... I'll be spending the next few days painting my living room walls that wonderful new color.
YaY!

Happy Wednesday night, all!

P.S.
I'll snap pics when I'm done.

:> )