I now have to say goodbye to many of my feather friends.

So, as I've been in the basement, using my hubs power tools and enjoying sawdust in my hair, I made a Folk Art Canada Goose.
Man, there is nothing like the wonderful aroma of freshly cut antique barn wood! It's right up there with baked bread and puppy breath!

He's being offered on my Countryfolk Keepsakes selling site.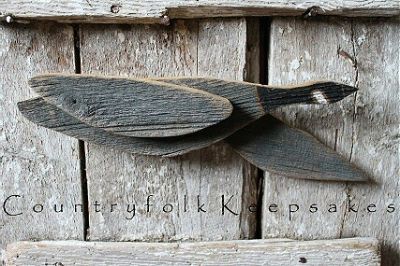 Click on the button below.





:> )