But I love fabrics that look like something my great grandma would have had in her home.

Take this for example.
I've been hanging on to this 12" scrap of upholstery fabric for a very long time.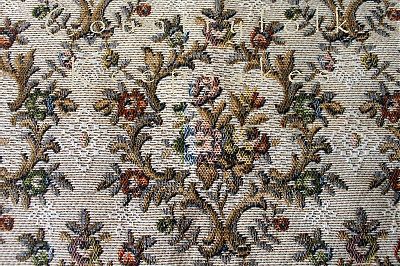 I fell in love with this beautiful tapestry pattern back in the early 90's when I walked into an old-timer's fabric store.
I loved it so much I had my dining room chairs which are now long gone (as is the old-timer) reupholstered with it.

I have searched the internet hoping I could find this fabric again. But to no avail.
I won't give up though.
If I could find those 1970's colonial stencils for my old milk can, there's hope I can find this fabric again.

Remember these fellas??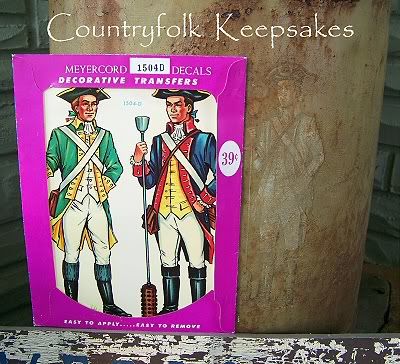 Happy Hump Day!

:> )