Besides the fact that when I looked in the mirror this morning and saw my roots have roots, I also noticed my kitchen looks like a bomb went off in it. Ooops, I probably should not have typed the words "a bomb went off."
Dear NSA,
I'm joking.

Anyhoo, I really need to clean my kitchen and color my roots before I (all together now) head back to the Home Depot.

Yesterday I spent the day tearing out the sub floor. Man!! What a job that was! I swear there were nails every 2" inches! It took me an hour to do a tiny four foot section.

But I now have forearms like Popeye.
"Ah ga ga ga ga ga!"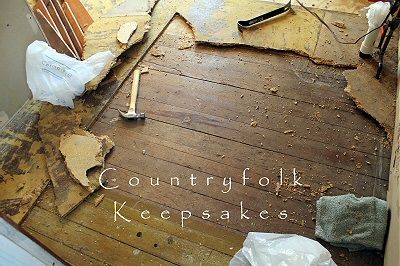 These old pine floorboards are awesome! What character they have! The smell of pine when I uncovered them was wonderful!

We'll need to replace a few. After seeing that adorable little imp, Nicole Curtis of DIY's Rehab Addict fix old wood floors, I'm confident it will look awesome when we're done. If you love to see old homes restored, you must watch Nicole's show. She has such passion for the importance of restoring/preserving old homes and keeping their history. She also always hangs and American flag on her rehabbed homes. A gal after my own heart! YaY!

So when hubs got home from work, he helped with clean up duty.

Look!! A man using a broom!!
It's like seeing a Northern Hairy-Nosed Wombat!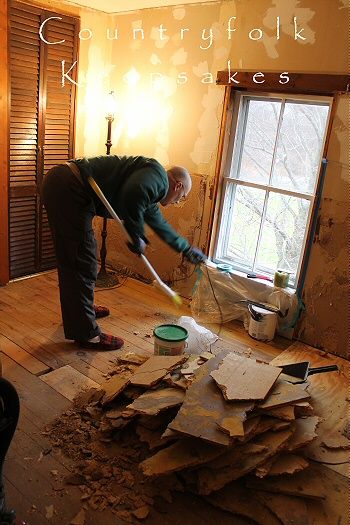 No, I don't mean he looks like a Northern Hairy-Nosed Wombat.
I mean the rarity of seeing one.
((giggle))

Happy Thursday, everyone!!

:> )