I have been searching and searching for another wingback settee.

Since I refuse to spend 1800 beans for a new one, I continued to search on Craigslist for a gently used one.

They're out there, you just have to have patience.

Lo and behold, look what I found!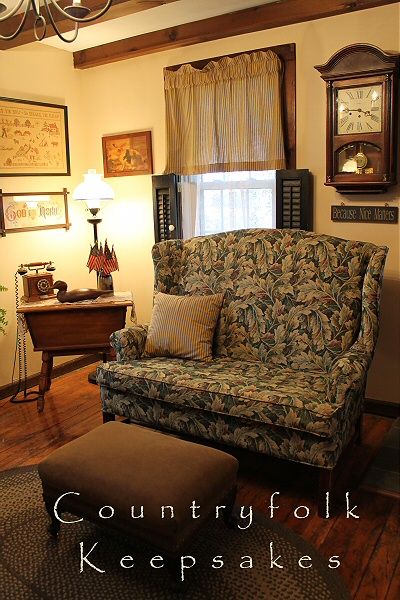 I would have preferred a plaid of check pattern. But this leaf pattern goes nicely with my glider cushions and between you and me
(and the NSA),
I wasn't too crazy about those glider cushions either. But now everything looks great!
Who'd of thunk??!!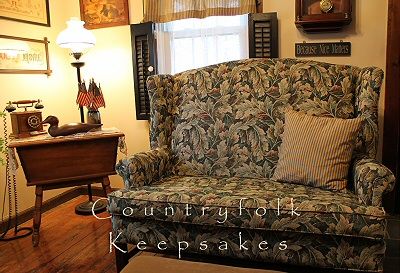 For what I paid for it, in the future I can consider reupholstering it. Yippee!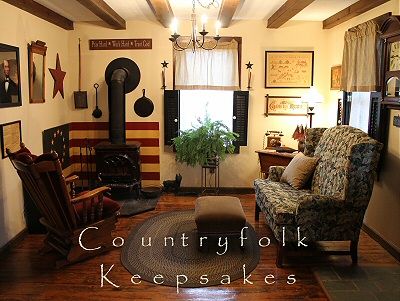 So I moved the other Craigslist score wingback settee (remember, last fall??) into the living room. Which is really where I wanted it to go in the first place.




Now everybody's happy!!!
Not really.
Just me.
I'm pretty certain my hubs and my furbabies could care less.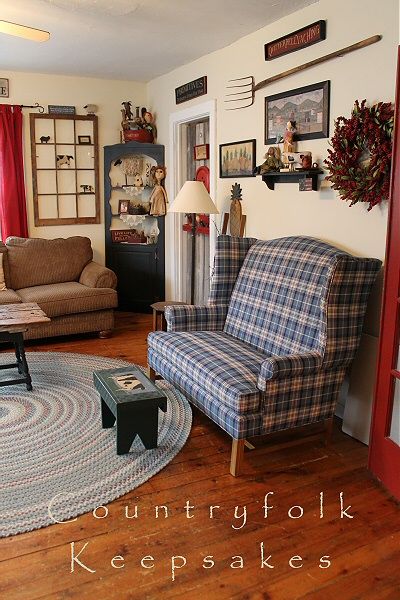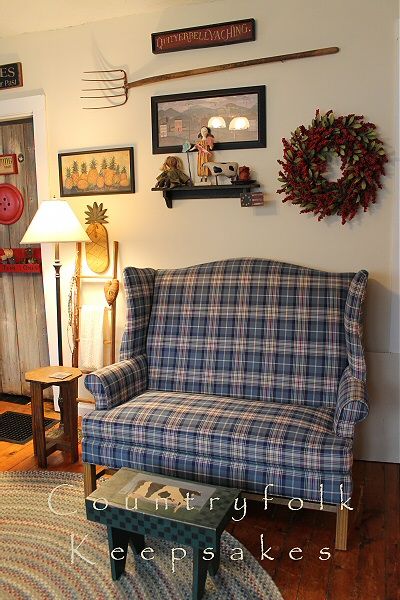 Moral of this story...

Patience is a virtue.
Especially when it comes to Craigslist.
((giggle))

Happy Sunday.

:> )