I'd hammer in the morning... afternoon... and evening.
Which is exactly what I did yesterday, ALL DAY.

Not only was I determined to make a new bathroom window stool (to replace the one I cracked), I was also determined to do the window trim like that extremely talented Funky Junk Interiors gal did to one of her windows. Man, she has great ideas and shares them!
After some cursing, hammering and more cursing...

TA-DAH!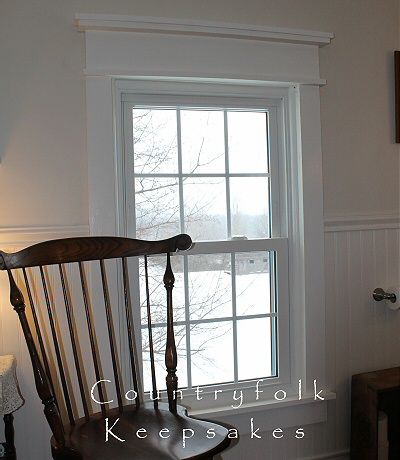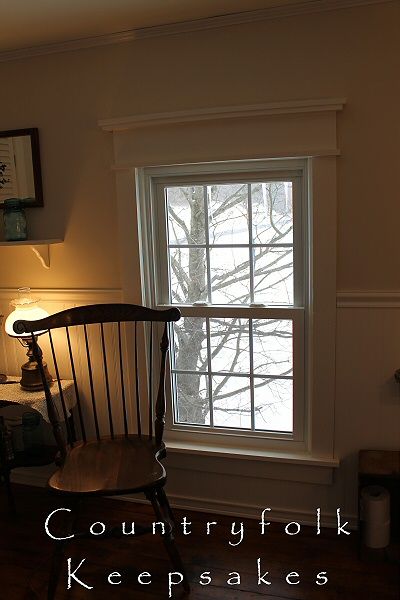 I am tickled pink with how it came out!! I absolutely love the decorative yet simple look of it.
No fancy cuts either, which was right up my alley.
I did have to drag my sweet hubs into helping me. But mostly with putting it together.

Here's a "before":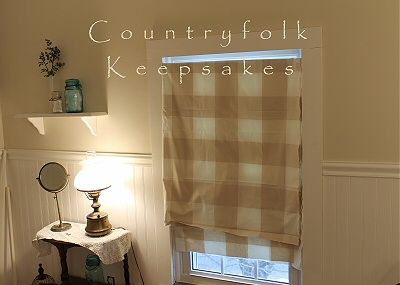 I still need to stitch up a curtain. As much as I love that new buffalo check fabric, I may make a simple curtain and put it on a tension rod as to not cover this new trim.

P.S.
Did you notice the Windsor chair?? C'mon, how could you not??
I'm determined to have one in ever room in this old farmhouse. Why?
'Cause I'm nuttier than a squirrel turd.

Happy Sunday, all!

:> )