I've always admired original tin ceilings in old farmhouses.

When we were searching for a farmhouse, we were down to two. The first one had a beautiful tin tile ceiling in the kitchen. I was smitten! Unfortunately, the farmhouse we bought didn't have it. That is until now.

Well, truth be told it's not tin. It's faux tin. They now make "genuine imitation" tin tile ceiling panels.

Ta-dah!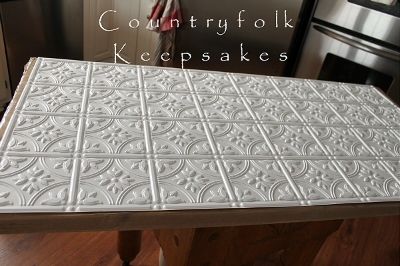 But I'm not sure if it will be easy as gluing them up. Since our kitchen ceiling isn't smooth, I may have to put up furring strips first. Of course I roped my sweet hubs into helping me before he even knew. ((giggle))

I am sure I don't know how to do any of this. (what else is new?) I do plan to blog a step by step to share with my other novice DIYers. (How hard can it be??)




It will cover the groovy 1970's swirled ceiling. But I will leave the vaulted shiplap ceiling in the dining area.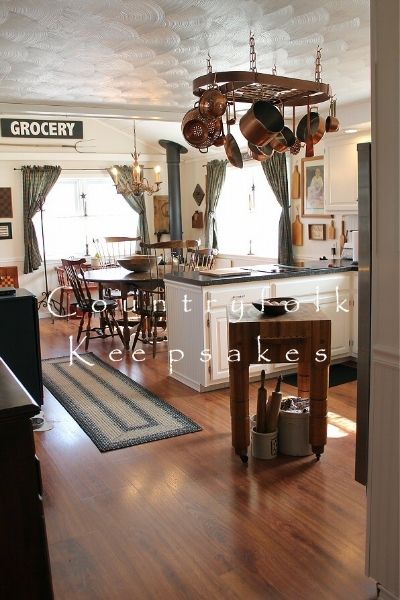 I hit a house sale a few weeks ago and finally found the perfect writing desk for my keeping room.
It's actually a small table but hey, it was exactly what I was looking for!!
As you can plainly see, Tommy and George are quite happy too.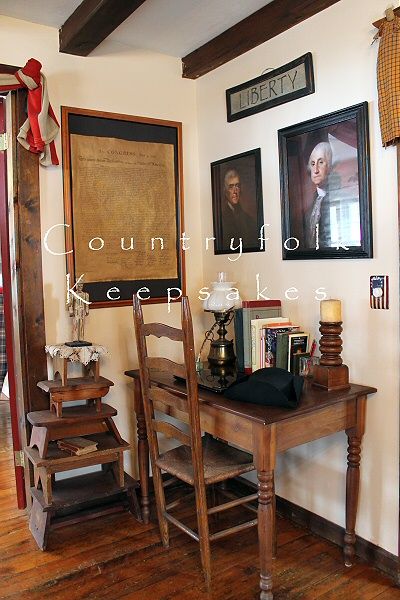 Speaking of Tommy and George... I've added Jimmy (Madison) and Johnny (Adams) portraits. I'm still working on Alex (Hamilton). He too will eventually adorn my wall.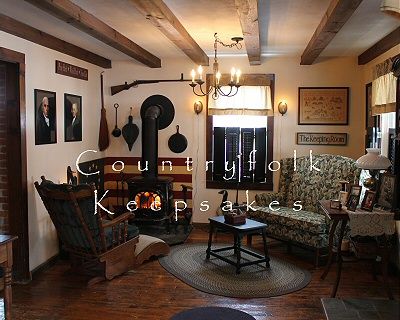 Ben has his own little corner...




Here's another house sale find! I've been looking for a "candle stand" for the longest time. Found it where I found the desk. Yippee!




So that's what's been going on at the ol' Countryfolk homestead.

We still have a ton of snow on the ground, but I'm hoping to see nothing but muddy grass soon!

:> )