First let me type: If you are a hardcore, high end kitchen countertop kind of person...
There's nothing to see here. Please move along.
((giggle))

But if you're not, please continue reading.

Most of us remember the old Formica butcher block countertops. How could we forget?

Heck, I'm pretty sure you can still get this pattern.




We didn't have them. But I remember my aunt did. It was all the rage back in the 70's.

Well, genuine imitation wood grain laminate countertops have come a long way, baby!

Check this out!!
Wilsonart HD Old Mill Oak.




I was so smitten with these countertops; when I posted on Laurel/The North End Loft blog to ask her about them, I forgot to give her my email address. She was kind enough to hunt me down and contact me. What a sweetheart!!

She proceeded to say they look exactly the same now as they did when they were installed two years ago! They are also tough as nails and she highly recommends them.

Here's a few other pics I found online.




Here's the overall pattern.




I'm pretty sure smoke flew from my fingertips as I wildly typed to contact Wilsonart to have some samples sent me.

As you can see, I haven't been able to commit to a laminate pattern yet.
Lord knows I could make my own mosaic laminate countertop with all the samples I've ordered.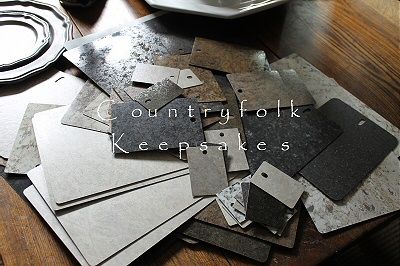 ((hee hee))

Happy Thursday all!
:> )