Well... my countertop has to be remade. All my giddiness went right out the window. This is going to be a short post since I am beyond aggravated.

First, let me state I absolutely LOVE the Formica 180fx Soapstone Sequoia laminate!! Great color! Great pattern! I couldn't be more pleased!

The problem (I think) lies with the man who came to measure. When I mentioned to him about the cast iron sink I ordered (but didn't have yet), I said it does not fit a standard rectangular cut. It has to be curved. I pulled it up online to show him the sink and he read the specs. "No problem. No problem at all," reassuring me.

Well guess what??? The sink cutout was the standard rectangular cut so my new sink doesn't fit. Which means it has to be remade.

So now my sweet hubs has to reconnect the cooktop and old sink again. Then he'll have to disconnect them when the new countertop comes in. Then reconnect them yet again! Which is a big pain in the *ss!

They offered to buy a new sink that would fit. But heck, I want the sink I bought to fit! I know many of you can understand my frustration and quite frankly being ticked off!!

Let me also state the team who came for the install were very nice and were embarrassed by what happened.

So now I have to wait. Who knows for how long? The "idealedge" is a special order.

But here are some close up photos of the actual countertop.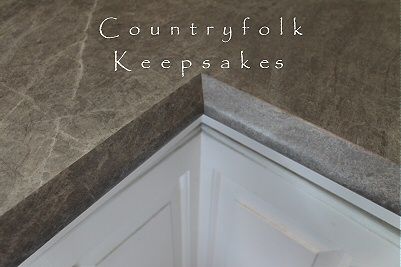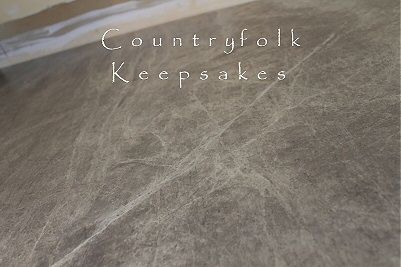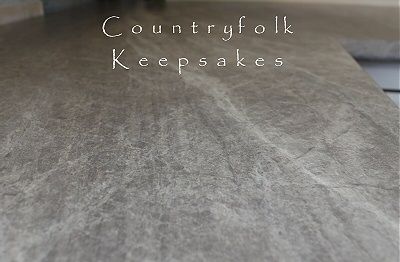 I have photos of the old countertop demo my hubs and I did. But I'll save that post for another day.

For now, I need to grab my camera and go take "Betsy" for a spin and look at the beautiful autumn foliage and try to clear my head.

"Happy" Monday, all.