cabinet hardware can inexpensively change the look of your kitchen.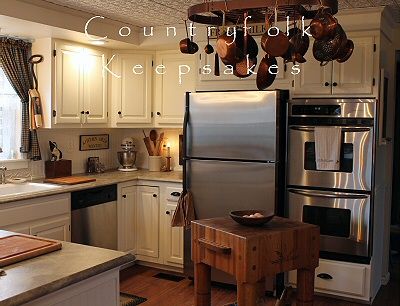 The knobs are plain but have just a bit of old fashioned personality. I really like the depth especially for my "man hands."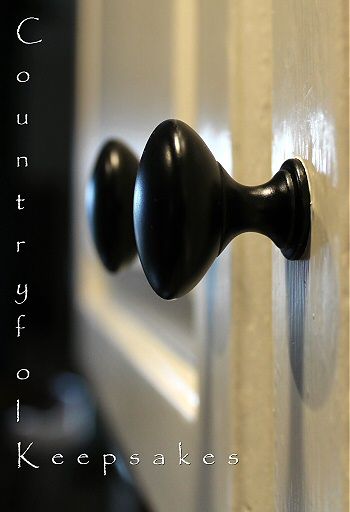 As far as the bin or cup pulls go, I decided to go with a (longer and narrower) Shaker style. I feel they have more of an authentic look. But it's basically personal preference.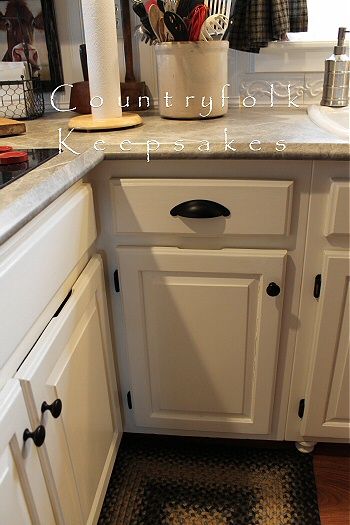 I kept all the original hinges. I removed them and spray painted them satin black.

I would have preferred to spray them matte black, but I could not find matte black spray paint anywhere and I mean anywhere.
I thought that was very odd. But hey... lots of things are very odd to me these days. Have you watched the news lately??

I must give a plug to the gal I purchased the hardware from. I've bought all the knobs and pulls from her for my last three kitchen updates. She has quality products, is professional and is the faster shipper out there!! Click on the logo below to go directly to her site.




Last but not least... I'm waiting on the new gas cooktop and trim kit (don't ask) and this kitchen will be complete. That is... for now.

Happy Saturday.

:> )