Unfortunately I am SOL as far as that one particular floral wallpaper design I was looking for goes. I contacted many companies and came up with nothing. Oh well...

But one of the companies did give me some links to other floral designs I might be interested in. Out of all of them, I took a real shine to only one.

It is a sweet, rose trail design. In my eyes, perfect for an old, 1800's farmhouse.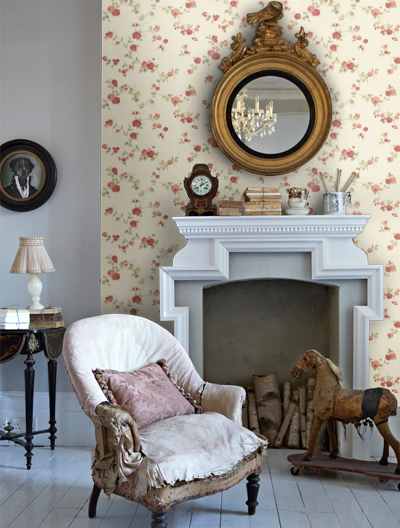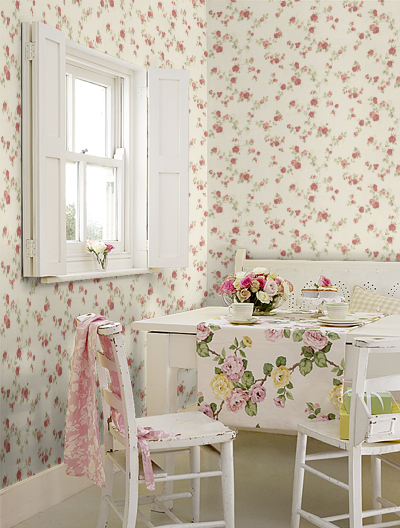 The sample arrived today. So I grabbed my blue painters tape and camera and proceeded to run up the stairs to our bedroom with the sample.

Oooooh, I think this could be the one...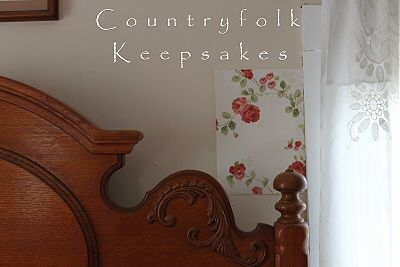 As I mentioned I only want to wallpaper one wall. Which happens to be the wall in these photos.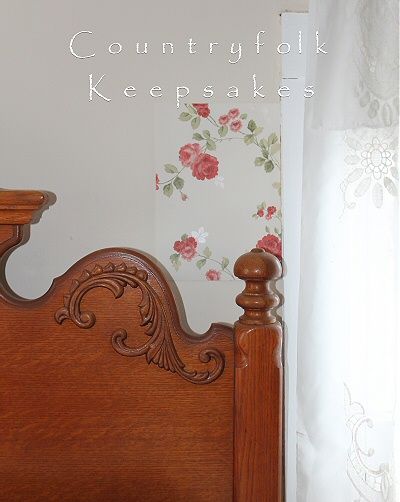 The only thing I'm not digging is some of the leaves (although match my wall color perfectly), have a sheen to them. I'm not a shiny kind of gal and prefer the wallpaper to be a matte finish.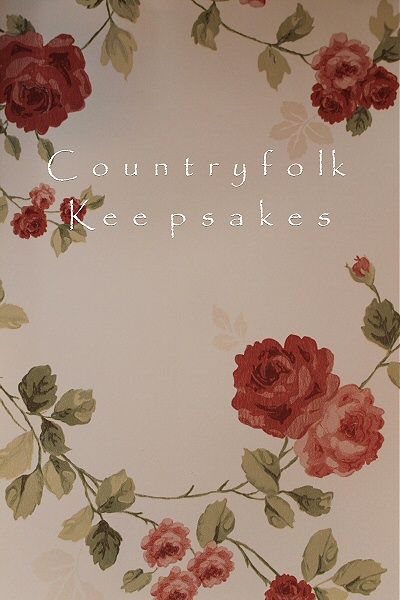 Maybe I'll just have to get over the "shiny" leaves.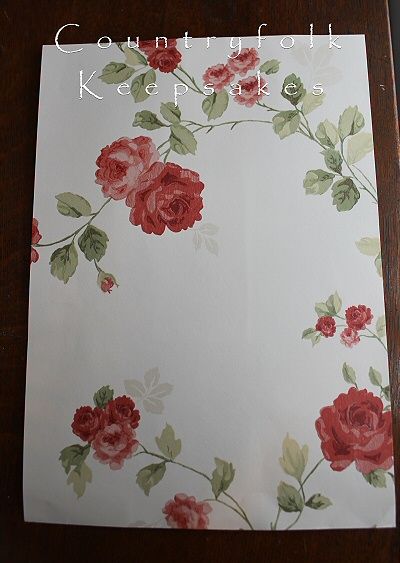 Well, that's it for now. I have to get back to my 6.5 lbs little, furry patient. ♥

Happy Wednesday, all.

:> )