I've got her new Knobs and Pulls hardware on and filled her with vintage blue and white transferware and old white ironstone.

I had to fill in the old holes and drill new ones for the bin pulls. Man, what a pain in the can that was. I'm not one for measuring. I'm surprised no one heard me cursing as I threw the tape measure across the kitchen.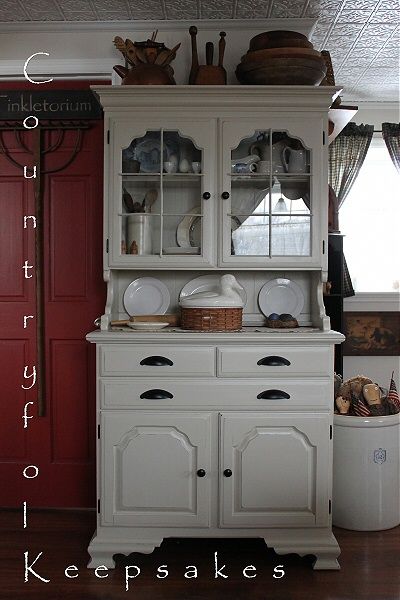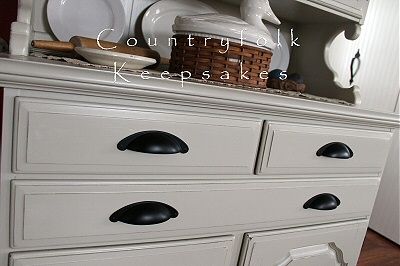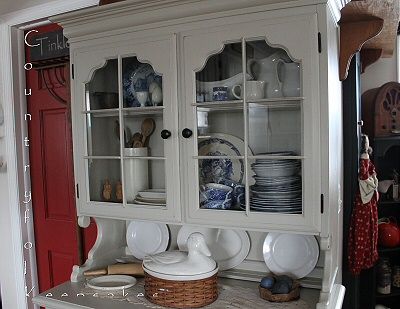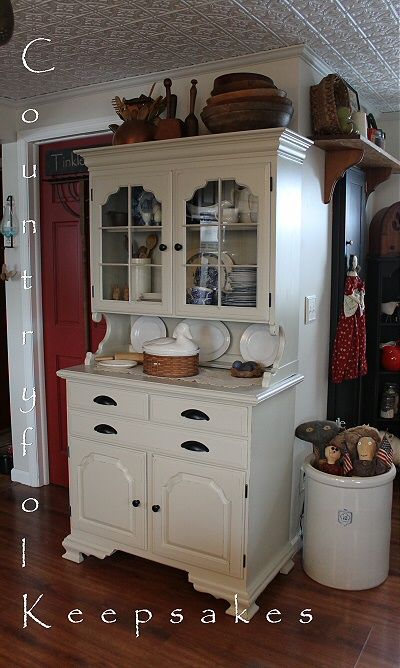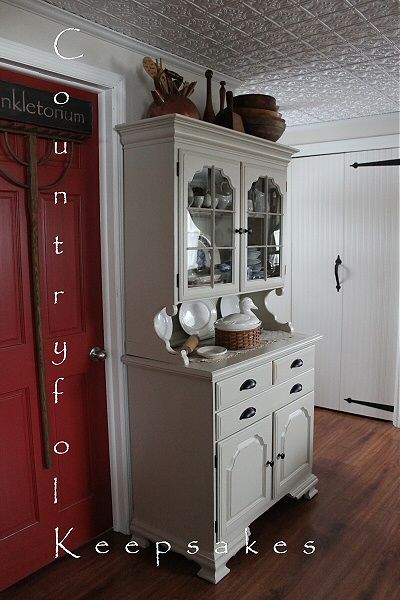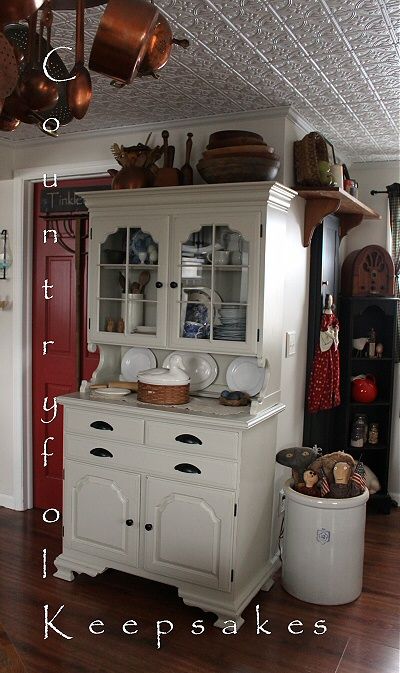 Remember what she looked like??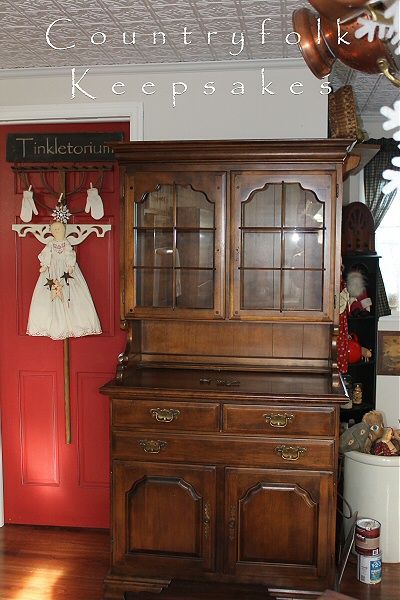 Yikes!!
Man, I didn't realize how dated and tired she looked. The poor thing.

She's a lot happier with her new paint job and hardware.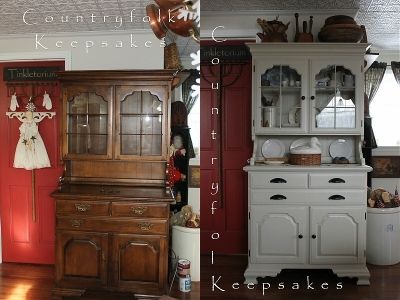 Now that I'm done with this project, Stella will be happier too.
I've been ignoring her and she's been giving me the wicked "stink eye" all day.

Enjoy your weekend!!

:> )