It will greatly improve our outlook."
~The Pondering Man

So very true.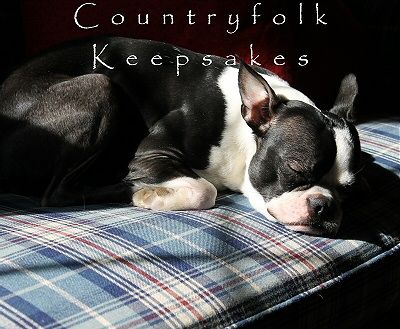 A beautiful, unusually warm sunny day here in Central New York. As you can see my little Stella is taking full advantage of it. I don't blame her.

I've been making curtains for the keeping room. I'm not a fan of curtains.
If I must, I prefer window toppers or valances. But my sweet hubs isn't a fan of the "openness" at night. Which I can understand.
Since he rarely makes requests about my decor choices, I'm willing to give... a little. ((giggle))
I compromised by making a curtain that covers the top half of the window. The shutters will cover the bottom half. I put them on a tension rod so I can pop them out during the day (enjoying the wonderful sunshine) then I can pop them back in at night. Everybody's happy!

I was thrilled to find out they make a 2 1/2" wide tension rod!! Who knew?!
Yes, it's true. I live quite the (intentional) sheltered life. ((hee hee)) I found them on Amazon.

I also found a pretty, lightweight, blue fabric at Hobby Lobby with a 40% off coupon, thank you very much! It compliments the blue in the settee. Again, everybody's happy.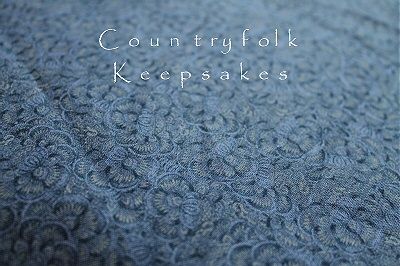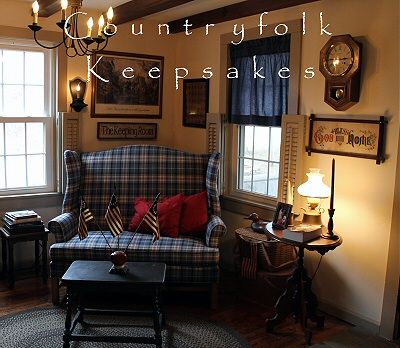 I've finished the wallpapering, the painting of the monstrosity hutch and the curtains.

So what's next??!!!

Hmmm... I'm not sure. But I'll figure something out.


Happy Tuesday, all.


:> )

P.S.
If your state is voting today... please do so.