with the look of old, interior bricks.
If I had a money tree, I would do something like this...




But unfortunately not only do I not have a money tree, I don't have a big enough farmhouse to do it in. So...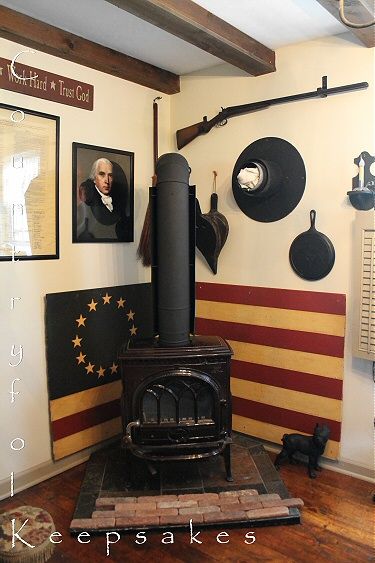 I'm back to playing around with my little, half bricks, my non matte black wood stove and slanted floor. Oh well, can't have everything. I have to work with what I have. I'm fine with that. ♥

Here's a photo of the wood stove when it was straight in front of the vent.




Having it in the corner gives me more room and there isn't a lot of wasted space.

I'll leave it to my sweet hubs to figure out the stove pipe puzzle because I haven't a clue.
I'd also like to vent it straight out the back of the stove instead of the top. This way I can decorate the top of the stove. ((giggle))
Shhhhh... My sweet hubs doesn't need to know that.

Have a terrific weekend, all!

:> )