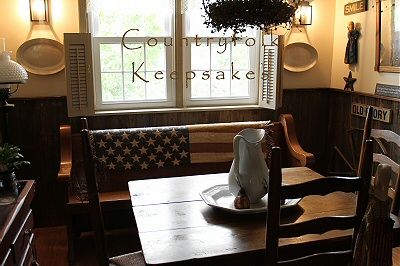 I finally decided to let go of my antique oak church pew that's been in my family for many, many years.
Yesterday I listed it on Craigslist. I received an email soon after listing it. Huh??!! What??!! Already??!! I don't think I'm ready yet!!
I broke out into a cold sweat but knew it's time to let go.

We set up a time for this morning. The sweetest young couple and their little boy arrived at the ol' Countryfolk homestead. Needless to say they loved it! My heart was filled with joy seeing this young family take an interest in old things. Now days you don't see that very often.

He loved my American flag walls. Even mentioned he'd like to paint it in their place. I in turn mentioned our feature story in Country Sampler and told him I gave the instructions on how to do it in that issue.

We then loaded the church pew on their pick up truck and off they went. They left satisfied and so was I. I did the right thing. Preserving history by passing it on to others who also share the passion.

Now here's the funny part...

My sweet hubs was beyond ecstatic! He's been begging me to thin out my collection and I have... ever so slowly.

Here he is reacting to all the room we now have in our little dining room.
He said "It echos in here now!"
He cracks me up.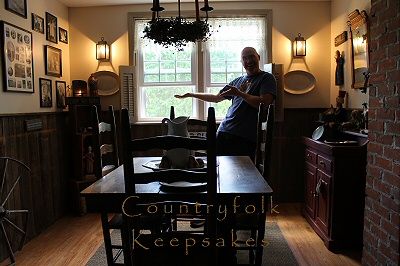 Ummm. I don't think Vanna has anything to worry about. ((giggle))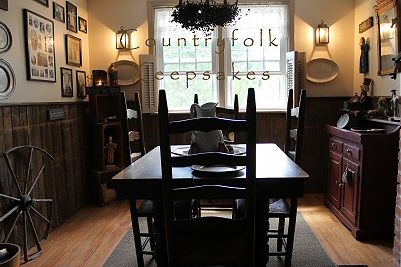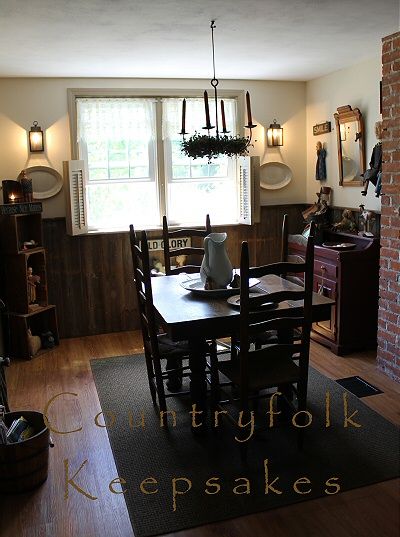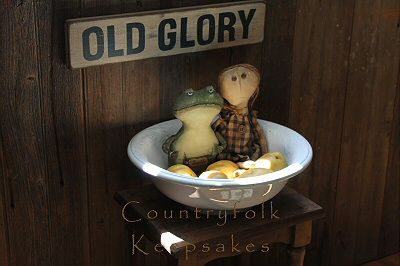 After they left, I had to take Finnjamin the Amphibian's advice and smile.

I did.


Happy Sunday, all.

:> )