My very soul is wedded to it, and if I were a bird I would fly about the earth seeking the successive autumns. ~George Eliot

Me too, George.

Well tomorrow is officially the first day of autumn. It is truly my favorite time of year!
I have a bit of an obsession with maple leaves. Each one is different and unique.
I like to pick them like others like to pick flowers.

The maple trees on our property are just showing a wee hint of color. As I stepped outside early this morning, this little beauty greeted me. I brought her inside.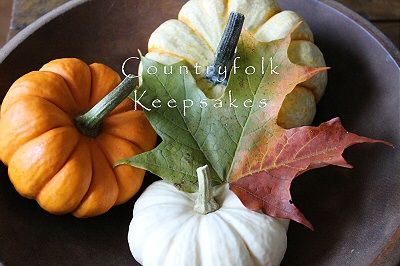 Happy First Day Of Autumn Eve, everyone!!

I'll be offering my new Halloween Firewood Folks tomorrow!!

:> )