So nostalgic for me. Brings me back to when I was a kid.

I've been on a search for a small maple colonial style open hutch for quite some time. But most out there are gigantic and too over powering for our humble farmhouse. The smaller ones are hard to find. BUT I finally found a vintage Baumritter.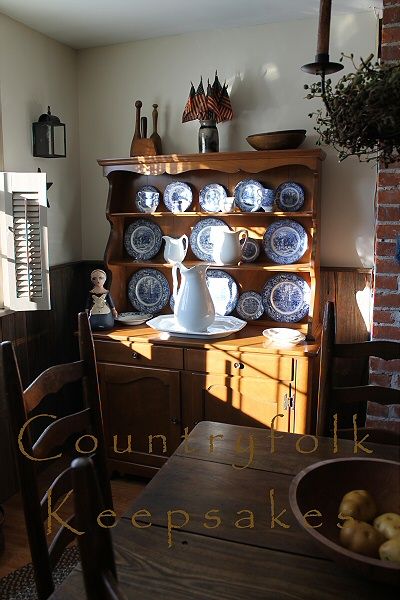 It tucked in that spot perfectly, too.




Yippee! I finally get to display my vintage Liberty Blue dishes.

Well hello there, General Washington.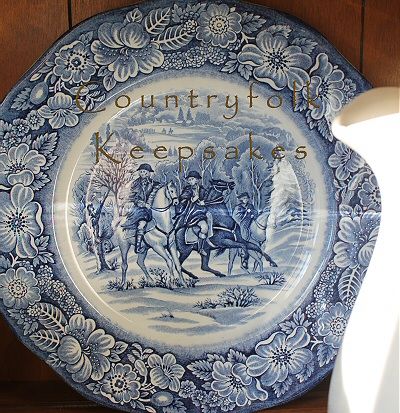 Man, I would love to get my mitts on the Declaration of Independence turkey platter. Maybe someday.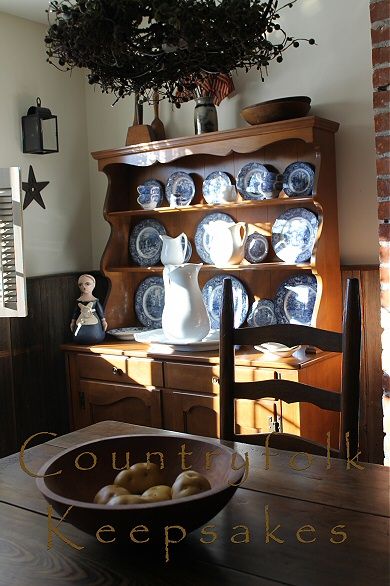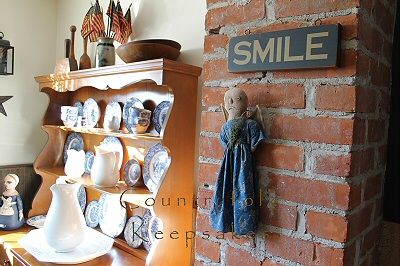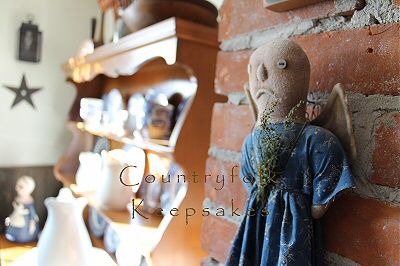 That precious bald angel is one of my favorites! Not only do I consider Audrey (BayRay's Child a dear friend, she's also a favorite doll artist of mine. The gal can decorate, too!! Check out her blog.




Even though I put a lot of work into my dry sink, I decided to sell it on Craigslist. I made a promise to my sweet hubs... when a "new" piece of furniture comes in, one has to go out.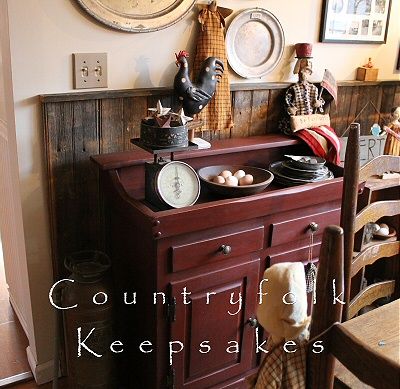 But knowing someone else will enjoy it much as I have makes me happy. A win-win for everyone!

Happy Friday, all!!

Stay warm!!

:> )