turned into a day of furniture rearranging.

Welcome to my world.

As I sat and stared at my little matte black corner pine hutch cupboard I thought... Time to paint it.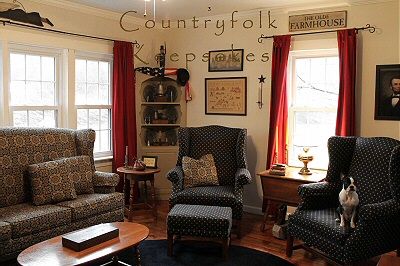 "Stepping Stones" by Behr was the color it had to be. So I made a beeline down to the Home Depot.
Oh little Behr paint samples, how I love you so!
I was able to paint it with one little sample jar.
YaY!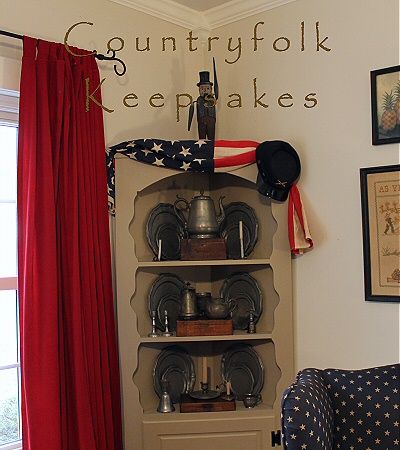 That led me to wanting to move the living room furniture around. Why? Who knows? But it did. Surely there is another crazy furniture painter/rearranger kindred spirit out there. Right?? They just don't blog about it. ((giggle))

This time I dragged my sweet hubs (kicking and screaming) into it. Okay. He wasn't kicking and screaming. It was more like, "What the h*ll are you doing now, Chickie??!!"
I just smiled and said, "Nothing, Sweetheart... But I need your help."

There is definitely more room with this set up. The only problem is, I am one of those people who prefers not to have furniture block any windows. I am a natural light freak and now the sofa is in front of the windows.

So I don't know how long I'll keep it this way.
I do know after the hassle my poor, sweet hubs had moving the &*@#* cable line from one place to another, it will have to stay like this for awhile. That is of course until I decide to wrestle with the &*@#* cable line myself.

As always, little Stella supervised.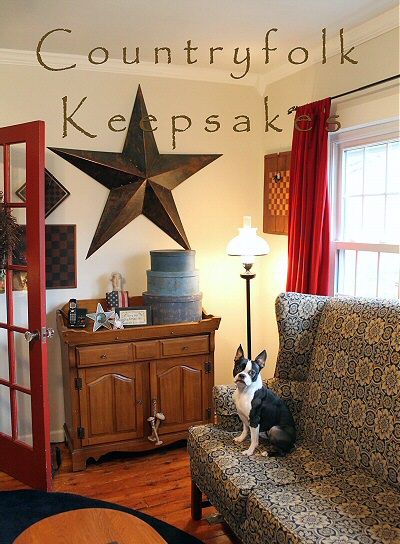 Happy Tuesday, all!!

:> )