and I'm so pleased with it!! The walls are Benjamin Moore's "Dove White." The trim and wall shelves are Benjamin Moore's "Edgecomb Gray."

It's so light and bright even on this gloomy day!! YaY!!

My sweet hubs wanted me to get rid of our old dining table. But I told him "Heck no! Someday I might need it!"
Sure enough, I did.
I now have a place to trace out my patterns and cut fabric. Yippee!!
Stella has a cool hangout spot under it.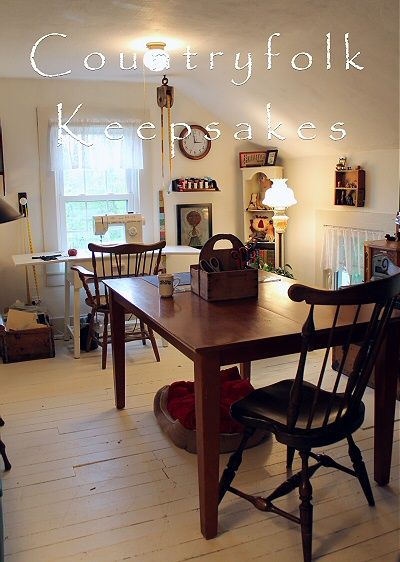 My dad built those pine shelves for my mom back in the 70's. In the 90's she decided to take them down asking me if I wanted them. They've come with me to two homes now.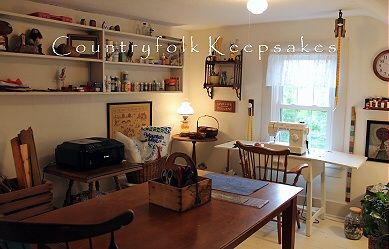 I've been hanging onto that antique wooden pulley since we pulled it out of our dairy barn years ago. I thought it would be cool to hold my measuring tape.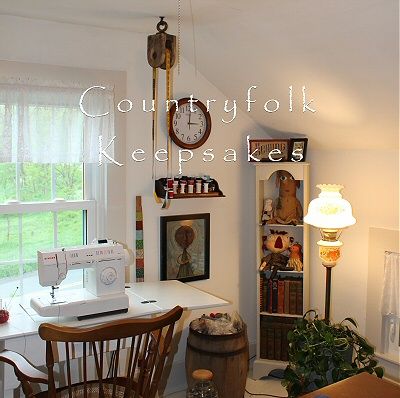 An old door knob will do the trick, also.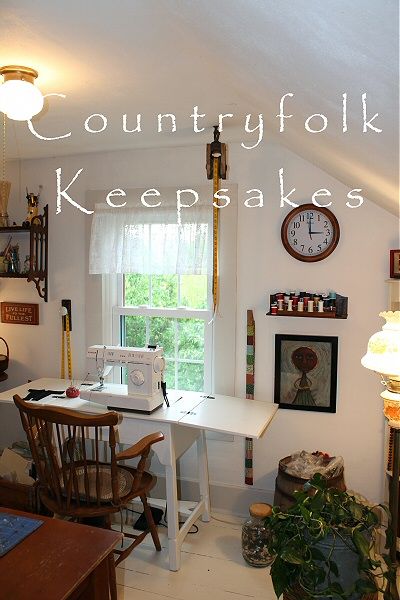 Since this is where I'll create, I wanted to surround myself with things near and dear to my heart.

The massive photo is of my precious Darla. She is the reason why I will always have a Boston Terrier in my life. She taught me so much. ♥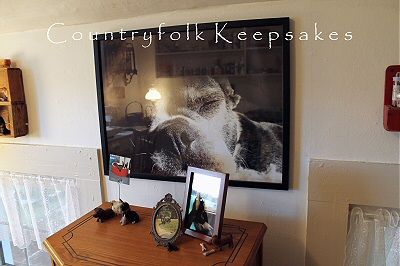 Here's adorable Hannah and my favorite photo of her. Hans (black and tan) was my first dachshund. Dachshunds are wonderful and are our second favorite breed. ♥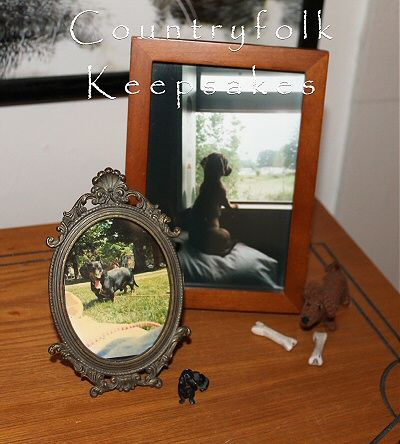 I have a few things I made as a child, too.
Like this little squash guy. Circa 1974.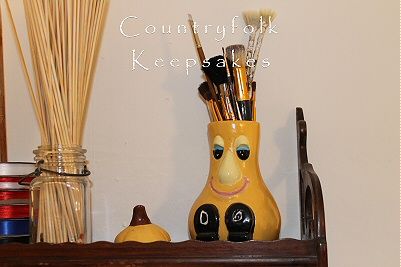 The first primitive dollie I ever made. I gave her to my mom. After mom passed, the dollie came back to me.
Old family photos...




So very true.
Both literally and figuratively.

Now that this is complete, I can focus my time on planting some annuals and possibly starting a veggie garden. I hope everyone has a terrific Memorial weekend!

Remember to turn off all your electronic gadgets, go outside and enjoy nature!

:> )