I've always had a love for clocks. Especially older (key wound) clocks because they usually have a story to tell.

I am so grateful I have the clock that was given to my dad when he retired back in the 1980's.
He was a good provider, a loving husband and fantastic father. He was a hard working man.
This lovely Howard Miller clock meant the world to him. He was so proud of it and so am I.




This next clock was my mom's. Since she was a teacher, for the longest time she wanted a schoolhouse (regulator) clock. I remember my dad going to Montgomery Ward and buying her this clock back in 1977. I even have the original receipt. ♥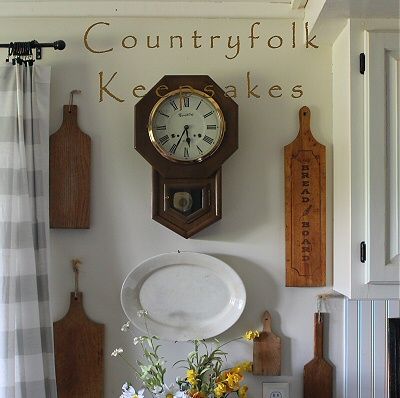 The problem with key wound or weight driven clocks are, if it stops working it's almost darn near impossible to find someone to fix it. Sadly it's a lost art.
Which got me thinking... My sweet hubs has a mechanical engineer's brain. Dare I say he's a tad OCD (Yes, I dare and he'd agree)((giggle)), and he loves to work on tiny, tedious things.

So I mentioned clock repair as a hobby.
Well... He ran with the idea because the next thing I know, he comes home with a broken vintage colonial grandfather clock. The person no longer wanted it and said he could have it. So he went and got it.

Within less than two hours he had it running.
I then gave him a quick spit shine (the clock not my sweet hubs)and TADAH!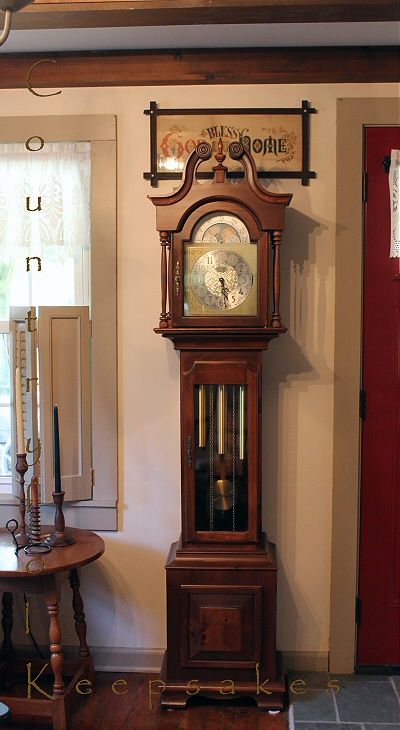 I hope this is something he'll have a passion for.
I'm sure there are hundreds of non working clocks that still have a story to tell and owners who need help telling them.

Happy Saturday, all!

:> )