My sweet hubs and I have been hitting lots of sales lately. I've been searching for yet another Windsor fan back armchair. This time for my studio.

Most of you know I have an obsession with these chairs. Not only do I find them beautiful, they are comfortable, too!

We stopped at an estate sale. It was at a lovely Victorian near Colgate University. The place was wall to wall people. My guess would be mostly antique dealers. Man, we could barely move. I finally worked my way into one of the many gorgeous rooms in this home and there it was! A vintage maple fan back w/ brace back! Actually there were two. But one had a cracked seat. Needless to say, this chair was coming home with me.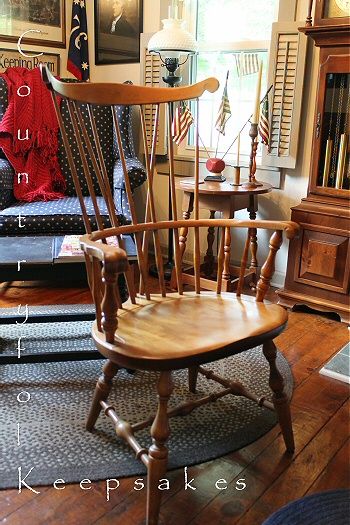 I hope the previous owner (whoever that may be) will be happy knowing their chair will be very well loved and taken care of for as long as I'm around.

Happy Sunday, all!
:> )