I've been kicking around the idea of wanting our vintage round dining tabletop back in our kitchen. But I REALLY disliked the dark stain on the old pine table. It reminded me of the dark stain on those 1970's waterbeds. Remember?! Yikes! Not my cup of tea.

So I decided it was time to tackle the refinishing project. What started out in the barn ended up coming into the ol' Countryfolk farmhouse because of the snow and cold. I finished it in the dining room.

The table opens up to 9 feet. Knowing we will never need or have the room for a 9 foot dining table, I had my sweet hubs remove the extra legs and bracket supports near the base of the legs. You have no idea how thrilled I am to have those gone! Now I can sweep without having to move the table. Yes, it's all about the simple things in life! ((hee hee))

I snapped some photos to share. I find refinishing furniture very rewarding.
As much as I cursed while doing it, I felt a great sense of accomplishment.
I ended up using Minwax stain in "Provincial" and Zar's oil based polyurethane in their "clear antique flat" finish.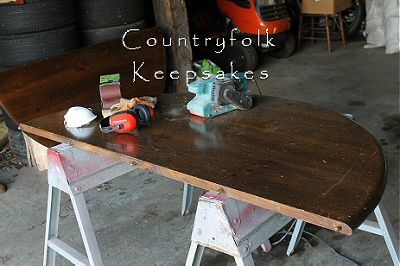 As usual, Stella supervised...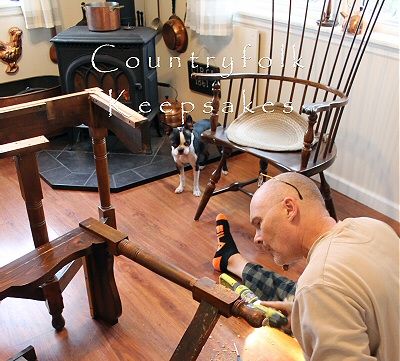 These are the things that had to go.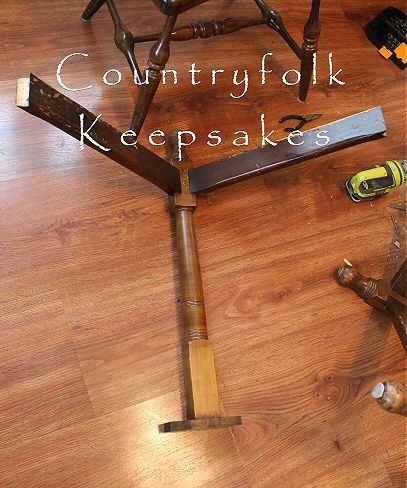 Ta-dah!!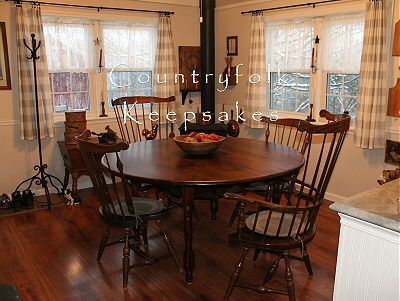 It was a lot of hard work and elbow grease. But it was definitely worth all my cursing!

That's it for now. I'm working on more critters to offer soon on my selling site.

Wishing everyone a terrific and happy Thanksgiving!!!

:> )