I was on a mission to find a small (vintage Early American style) table to put in front of my plaid settee and drove my sweet hubs nuts obsessing **err I mean** talking about it.

I went to barn/garage/yard sales searching. But even the smallest coffee table was too large.
As I searched Craigslist and the Marketplace I came across a vintage end table.

Hmmm. I thought, why not? It was the perfect size and solid as a rock. But I would have to work a little of my Countryfolk magic. And if it came out cr*ppy, it only cost me 10 dollars. So it was no skin off my apple.

Here's how it looked when I brought it home.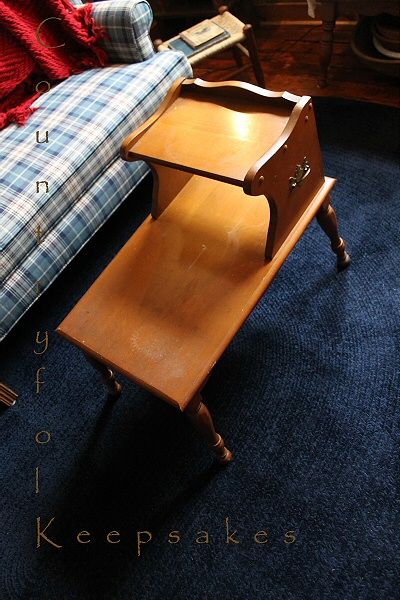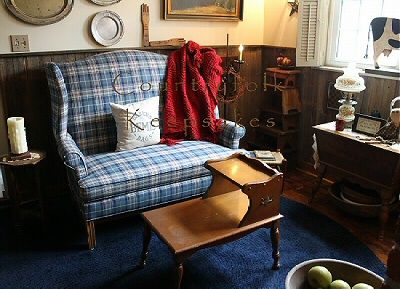 I removed the top...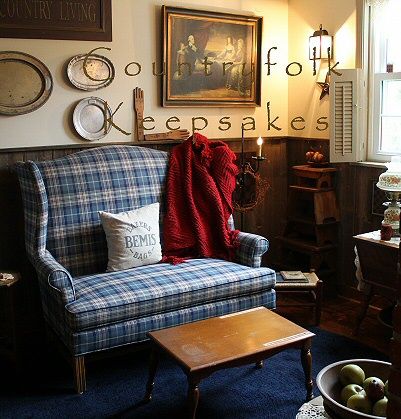 Filled in the grooved areas with wood filler and only needed to sand the top.




I mixed stains like a mad scientist to try and match the old maple stain the best I could. Then a few coats of matte poly and...

Ta-dah!!!
Not bad for 10 bucks and a little elbow grease.




Looks even nicer on the new rug.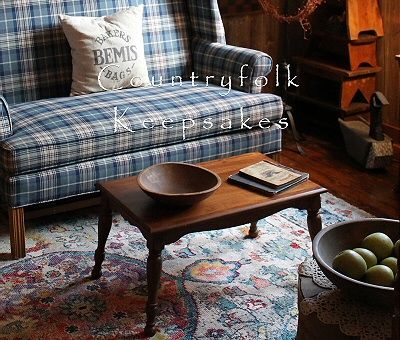 Onto the next project!!
Shhhh... Don't tell my sweet hubs. ((giggle))
:> )