I don't know if it's the dang heat and humidity, or GM crops or an invasion of corn obsessed garden gnomes, but you wouldn't believe what's been growing in my garden!


I've got zucchini and squash the size of watermelons and bitter curly-Q cukes. Giant sunflowers that barely grew knee cap high and lots of green, unripe tomatoes.


Then out of 12 stalks of corn, only one, puny stalk survived.
But I was happy to see two lovely ears on it. So I plucked 'em off, pulled down their husks and found this.


YIKES!!! Looks like this corn is for folks with what we call "sommer teeth." Some 'er here... Some 'er there...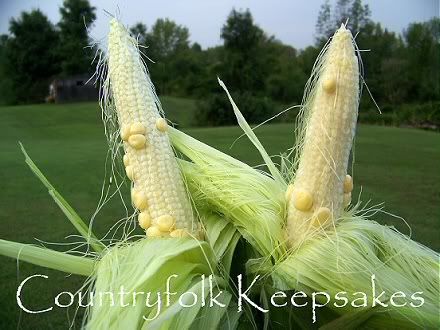 My green tomatoes have been green for a month! Sure I can have fried green tomatoes but I want me a BLT with a red tomato.
I can't begin to tell you how frustrated this has made me!!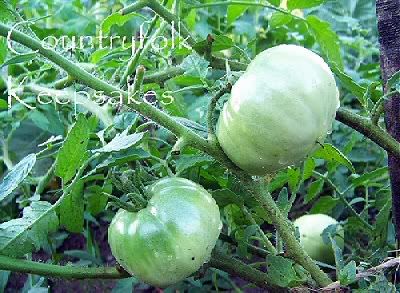 So frustrated that I took matters into my own hands...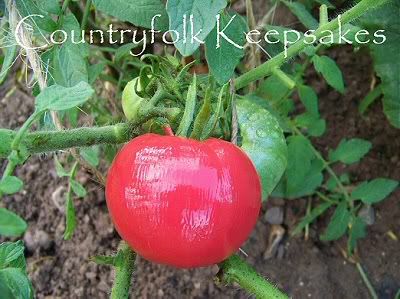 THERE! Now I have a red tomato!!!
So what if I painted it. At least it's red.

Remember to enjoy nature. Even if it occasionally ticks you off.
:> )