I LOVE ticking. But there's one thing I love more than ticking itselfand that's a 50% off coupon from Jo-Ann Fabric to buy more ticking! Woo-hoo!!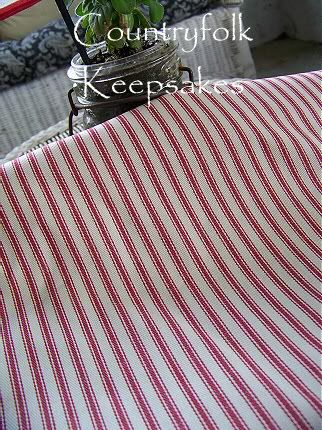 I'm going to make slipcovers for our front porch wicker furniture. Well "slipcovers" sounds like I know what the heck I'm doing. So let's just say I'm going to make "fabric envelopes" and tuck them inside. **giggle**

Yesterday, I freshened up our front porch light fixture. Make that "we" freshened up our front porch light fixture. No I don't have a mouse in my pocket; my hubs helped, kicking and screaming of course.
I always manage to rope him into my projects someway or another and it usually consists of him having to wrestle something back together for me. Which he did. The light fixture came off a lot easier than it went back on.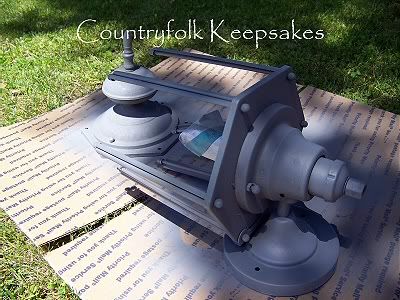 But now it looks like a new fixture! Someday I will convince him, it's all worth it.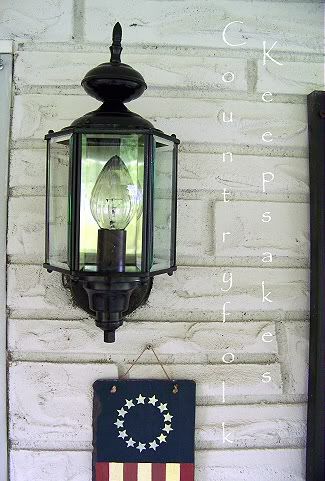 Ummm... Probably not.
:> )