Remember my "Yes, I know it's impractical BUT I don't care" post?
It was about my (impractical) antique church pew. I love it so, but it really serves no purpose. It's rather uncomfortable and a dust collector. But it sure does look pretty.

So (I thought) I came to my senses and asked my sweet hubs to wrestle it out of the house and store it down in the barn. Have you ever tried to move an over 6 foot solid oak church pew? It ain't easy.
I know my hubs was mumbling under his breath. So I had to remind him he was moving a church pew and to keep his curse words to himself. ((hee-hee))

Guess what???

It's baaaaaaaaack!

Well... that lasted not quite a year.
Hey! That's pretty darn good for me!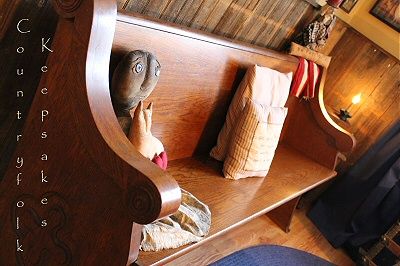 Yes my sweet hubs wrestled it back up from the barn and into the house yesterday yet again.
Since I'm here to tell the tale, I'm happy to say he didn't try to smother me with my pillow during the night. ((giggle))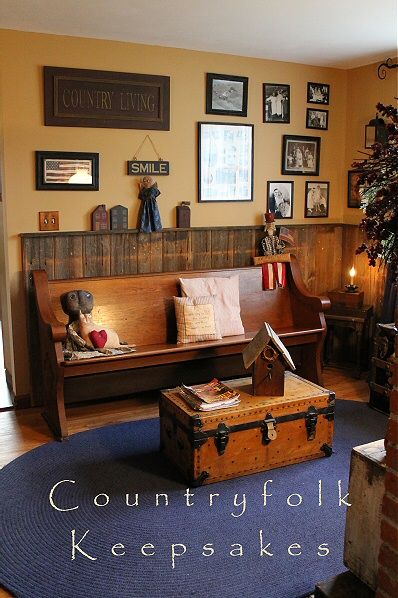 I am truly blessed to have such a good man... with muscles.

:> )