Well, my Wilsonart Old Mill Oak laminate samples arrived yesterday and was giddy as I laid them out across the countertop.

But as I looked at them and looked around at my kitchen, I felt there were too many woodtones. The floor, the butcher block, the Windsor dining room set and hutch are all different woodtones. Adding a woodtone countertop may be overkill. I also noticed when I dragged a knife across the Old Mill Oak, it left a light mark. **sigh**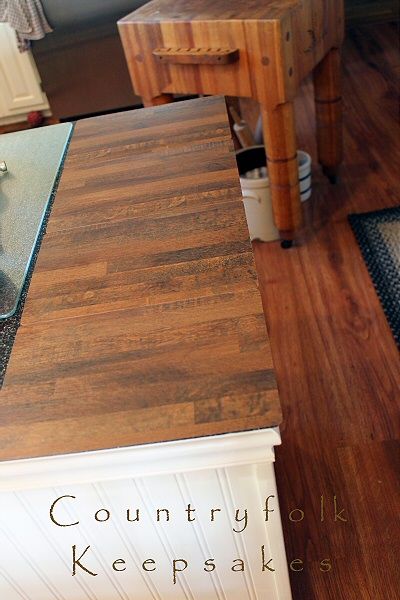 My first choice was Formica's Soapstone Sequoia. Even though I went out of my comfort zone picking this one, I thought the look of soapstone complimented my farmhouse kitchen quite nicely.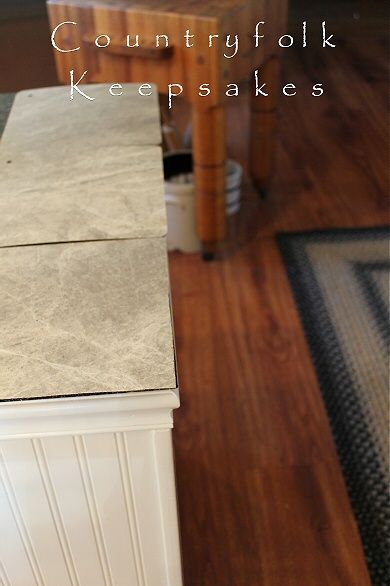 Man, I am so frustrated.

Feel free to throw in your two cents.

So for now, I'll walk away and go create something Halloweenie for Early Work Mercantile.

:> )