Summertime here in Central New York means lots of barn, house, garage, estate and yard sales!! Yippee!!! You know I love a good bargain!!

I've been on the hunt for another Windsor fan back arm chair. So far, nothing. But I won't give up.

I did however find an old ironstone water pitcher. No basin. But I prefer to wash up in the bathroom. So I'm not going to use it for that anyway. ((giggle))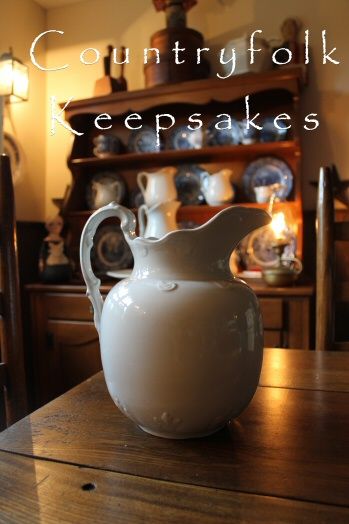 Also, I've been wanting a small tabletop ironing board for my studio. But I found something better! A vintage sleeve ironing board! Perfect for my wee Americana Firewood Folks clothes I make. Just have to re-cover it with some cotton batting and fabric.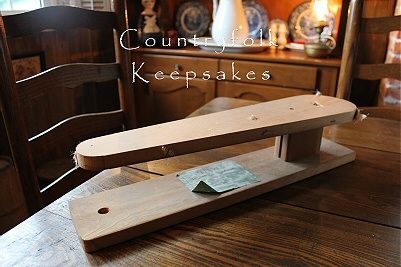 So that's about it. I hope everyone has a fantastic week!! Remember life is short.
Get outside. Visit a farmers market. Play with your dog. Sing along to The Jackson Five's "Dancing Machine" at the top of your lungs with the Jeep top off as you drive around.
Ummm. Wait a minute... That was my morning.

Happy Monday!!
:> )