Well, the crown molding is up and the john and sink are in. Hurray!!!

God bless my sweet hubs! For someone who never does this kind of stuff, he did a fantastic job considering what he had to work with! Hmmm. I'm starting to wonder if he's been keeping his talents from me intentionally. The sneaky b*st*rd. ((giggle))

We still have more to do, like redo the window apron (Ooops, I accidentally cracked it off) and add some simple crown molding across the top.

I decided I'm going to get another medicine cabinet. I'm no longer digging the one we have.

I also need to buy new towels... A new shower curtain... A braided rug... Sew a window curtain... the list goes on.
Does anyone have seeds for a money tree??

Here's a few photos of how it's looking so far.

Take a gander...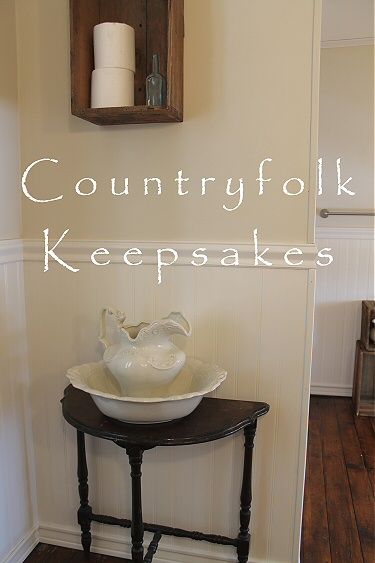 Before: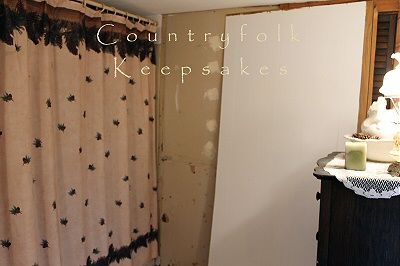 After: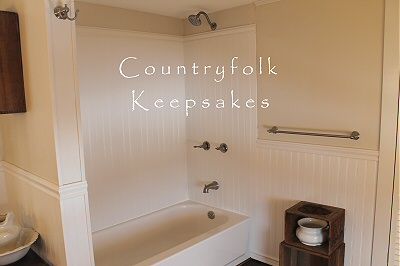 Before: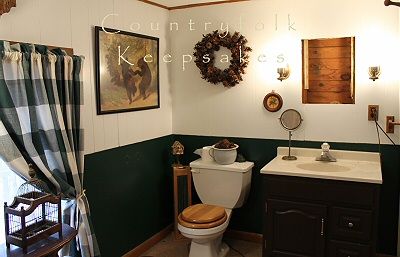 After:



Before:



After: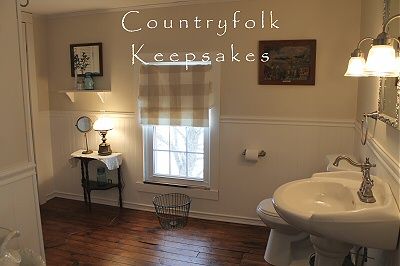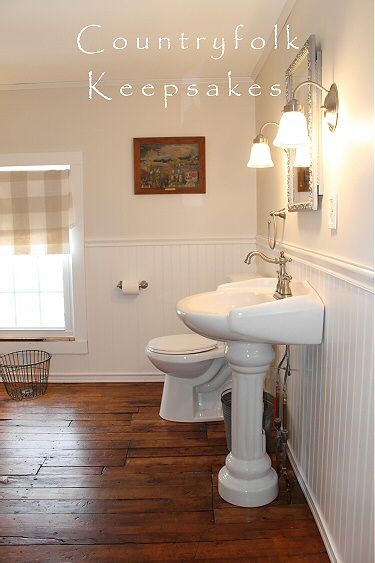 I never did find a crapper to match the sink. I even contacted the company who made the sink hoping they would recommend something. Not a peep from them.

So the colors aren't exact. Oh well.
This old farmhouse (like us), is far from perfect. Truthfully, I like it that way.

Happy Sunday, everyone!

:> )